BOND3D 3D PRINTING TECHNOLOGY
Pressure tight parts for semiconductor production
High tensile strength
resulting from patented
solution to produce parts
virtually free of voids
High-performance polymers, such as PAEK, are used for many critical applications in the medical, automotive, aerospace and other industries with conventional manufacturing technologies (injection molding, extrusion, CNC machining). Bond3D is the first company in the world that is able to print functional products from high-performance polymers without losing the inherent characteristics of the material. As a result, Bond3D is unique in its ability to produce functional parts that are certified for use in critical applications, which no competitor has been able to accomplish in a meaningful way. In addition to replacing production of prototypes, tools and functional parts currently manufactured from metal and for FDM, PEEK 3D is a low volume-high capital addition to conventional manufacturing technologies of PEEK.
Bond3D offers a

superior manufacturing alternative
Free forming capabilities allowing complex shapes, pressure tightness, virtually free of voids
Alternative to metal: weight reduction, corrosion resistance and spark-proof
Easier, faster and cheaper than powder metal printing, injection moulding or casting
Significant reduction of total production costs
Low batch start-up costs and time
Ease of use and high manufacturing reliability
8x times material reduction against PEEK machining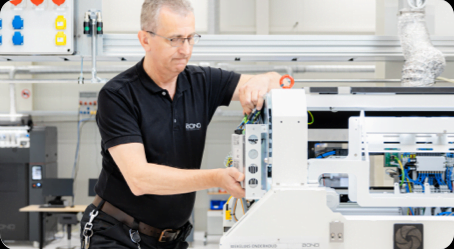 Bond3D has

adapted the printing process

to the
material instead of
manipulating the material
to make it printable.
With Bond3D's

unique technology
It is possible to seamless manufacture highly complex and customized structures in small series production
Initial costs, set-up time, unit cost price and total production time of single products and small series are lower
It is possible to create products with less components, lighter weight and less waste