Our breakthrough technology in 3D PEEK Printing leads the way to future steps in high-performance manufacturing to deliver functional parts with isotropic tensile strength using existing high-performances polymers
The combination of technology development programs results in high tensile strength 3D PEEK Printing products. Bond technology programs are focused to adapt the printing process to the material instead of manipulating the material to make it printable. As a result, with Bond's technology the inherent material characteristics are maintained.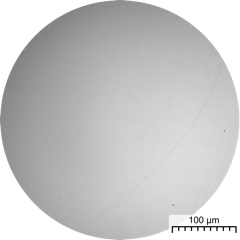 Part printed with other technology
"Delivering critical functional parts is a broader supply chain challenge and is solved by offering a complete end-to-end solution, through technology, services and people of Bond3D and its partners"
Gerald Holtvlüwer | CEO Bond
The mission we and our team share:
Build a world class brand in high performance 3D  technology and provide services in high performance isotropic polymer additive manufacturing solutions.